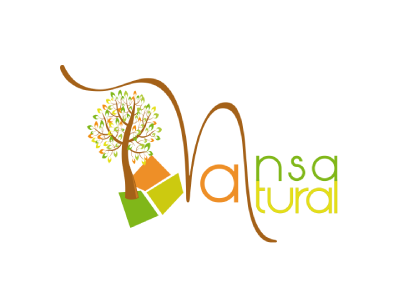 Nansa Natural is a company that arises from the interest and enthusiasm of an entrepreneur, Susana Pacheco, who maintains a personal commitment to the development of rural areas. It offers sustainable tourism through rural experiences with an important human focus, which highlight the natural, cultural and landscape heritage of Cantabria.
Tours provided byNansa Natural
Experiencia lanera en Cantabria
Ofrecido por Nansa Natural
Te proponemos una experiencia rural muy especial con ovejas en el valle de Liébana (Cantabria), próximo al Parque Nacional de Picos de Europa, en la que te iniciarás en la preparación de la lana, una vez ya ha sido esquilada, y donde descubrirás la importancia de la ganadería extensiva en nuestra alimentación y en el paisaje.
Durante la experiencia lanera podrás estar junto al rebaño de ovejas para conocerlas más de cerca y descubrir sus personalidades. Verás la importancia de tener un perro pastor con el rebaño y aprenderás cómo es el trabajo de las pastoras que crían a sus animales con pastos de montaña.
Además iremos experimentando paso a paso, comenzaremos con la limpieza a mano antes del lavado retirando la materia vegetal, después lavaremos la lana en el lavadero del pueblo. Pasaremos al secado y luego al escarmenado de la lana. en la finca de la ganadera.
Esta actividad no se realiza si no hay al menos cinco adultos que participen. Consultar fechas disponibles.
Wool experience in Cantabria
Provided by Nansa Natural
We propose a very special rural experience with sheep in the Liébana valley (Cantabria), near the Picos de Europa National Park, in which you will start preparing the wool, once it has been sheared, and where you will discover the importance of extensive livestock in our diet and in the landscape.
During the wool experience you can be with the flock of sheep to get to know them more closely and discover their personalities. You will see the importance of having a shepherd dog with the flock and you will learn about the work of the shepherds who raise their animals with mountain pastures.
In addition, we will experiment step by step, we will begin with cleaning by hand before washing, removing the vegetable matter, then we will wash the wool in the town laundry. We will go on to drying and then to scaring the wool. on the ranch's farm.
This activity is not done if there are not at least five adults participating. Check available dates.
Contact withNansa Natural
Responsible: Asociación empresarial de agencias receptivas turísticas de Cantabria, for the purpose of sending publications and commercial mailings. The legitimacy is thanks to your consent. Recipients: your data is hosted on our servers in the European Union. You can exercise your rights of Access, Rectification, Limitation or Deletion of your data at [email protected]