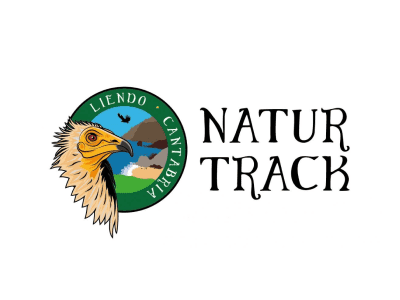 Naturtrack, specialists in interpretation trails in Cantabria´s Eastern Coastal Mountains. We offer a great variety of activities for you to enjoy, electric mountain bike trails, hikes on foot, excursions by boat and, of course, our thematic tours for birdwatching.
Tours provided byNaturtrack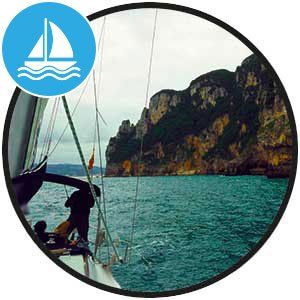 A bordo de un velero con plazas hasta 10 personas navegaremos por los imponentes acantilados de El Erillo, La Yesera y del Macizo de Candina, donde podremos avistar la colonia marina de buitre leonado y otras especies rupícolas como el halcón peregrino , chova piquirroja , alimoche , sin dejar de disfrutar de las más estrictamente marinas como el cormorán moñudo, la gaviota patiamarilla ó los alcatraces. Con un poco de suerte, los delfines podrán acompañarnos en la travesía, poniendo el broche de oro a una ruta donde experimentaremos la aventura de la navegación a vela. Todo ello interpretado por nuestros guías expertos en la fauna, singularidades y características geológicas y paisajísticas de la zona.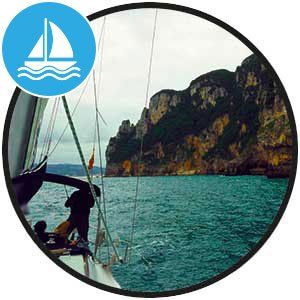 Aboard a sail boat with a maximum capacity of 10 people, we will be sailing by the impressive cliffs of El Erillo, La Yesera and the Macizo of Candina, where we can observe the marine colony of griffon vultures and other cliff-nesting species like the peregrine falcon, chough and Egyptian vulture, as well as the strictly marine species like the shag, the yellow-legged gull or the gannet. With a bit of luck, we could be joined by some dolphins on our voyage, which would be the icing on the cake on this sailing adventure. We will be accompanied at all times by our experts in the fauna and particularities and geological and landscape features of the area.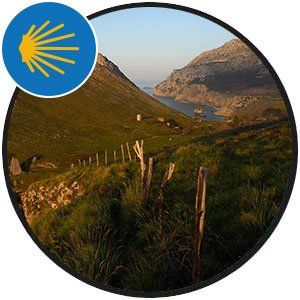 Travesía lineal, utilizamos el Camino del Norte a Santiago en una de sus etapas más bellas, combinando sendas fluviales, patrimonio arquitectónico e histórico, todo ello interpretado medioambientalmente por nuestros guías, con quienes tendremos la oportunidad de avistar las aves más emblemáticas del área. Sin duda una de las rutas más completas para conocer todos los secretos de la Montaña Oriental Costera.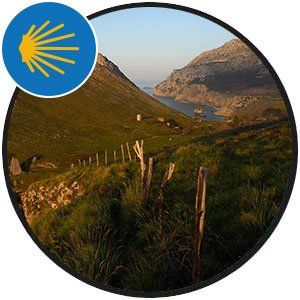 A straight walk, taking in one of the most spectacular stages of the Northern Road to Santiago, following river paths and passing through architectural and historical heritage sites, with an interpretation of the environment provided by our guides. We will join them in being able to sight the area's most emblematic birds. Undoubtedly one of the most complete trails for discovering the secrets of the Eastern Coastal Mountains.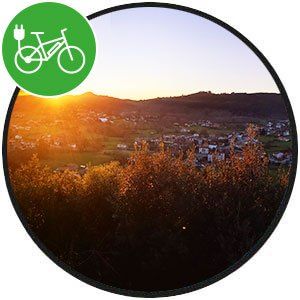 Recorrido circular de baja dificultad , que nos permite conocer los enclaves más destacados del valle y de su línea de costa, disfrutando de su patrimonio natural, arquitectónico, arqueológico y geológico. Kilometraje 12 kms Desnivel acumulado aprox 300 mts Duración variable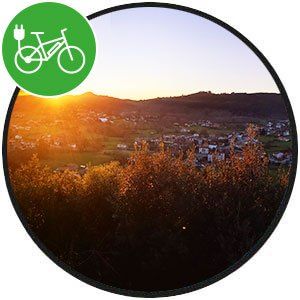 Low-difficulty, round trip where you can get to know the most striking spots in the valley and along its coast, and enjoy its natural, architectural, archaeological and geological heritage. Kilometres 12 km Accumulated difference in altitude of approx. 300 m Variable duration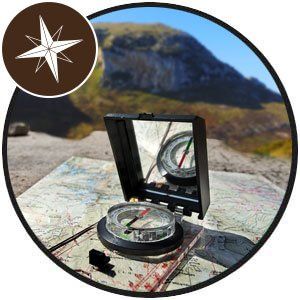 Esta ruta te permitirá adquirir las habilidades de los antiguos exploradores y vivir una experiencia única en nuestro magnifico entorno natural.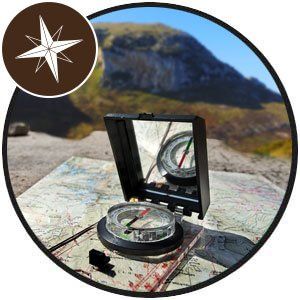 This trail affords the possibility to acquire the skills of the first explorers and have a unique experience in our magnificent natural environment.
No te pierdas nuestra ruta de geocaching, donde nos adentraremos en el magnífico entorno natural que nos rodea, para vivir una aventura completa de busqueda de tesoros y de lugares increíbles, donde pondremos a prueba tu nivel de orientación, disfrutando a la vez del avistamiento de aves y de los paisajes espectaculares de nuestra área.
Don't miss out on our Geocaching trail, where you will enter the magnificent natural environment around us in order to embark on a thorough adventure in search of treasures and incredible places, where your level of orienteering skills will be put to the test, and you will have the chance to sight birds as well as enjoy our region's spectacular scenery.
Responsible: Asociación empresarial de agencias receptivas turísticas de Cantabria, for the purpose of sending publications and commercial mailings. The legitimacy is thanks to your consent. Recipients: your data is hosted on our servers in the European Union. You can exercise your rights of Access, Rectification, Limitation or Deletion of your data at anear@gmail.com